Lublin, October 5-7, 2021
Thank you for participating in the Congress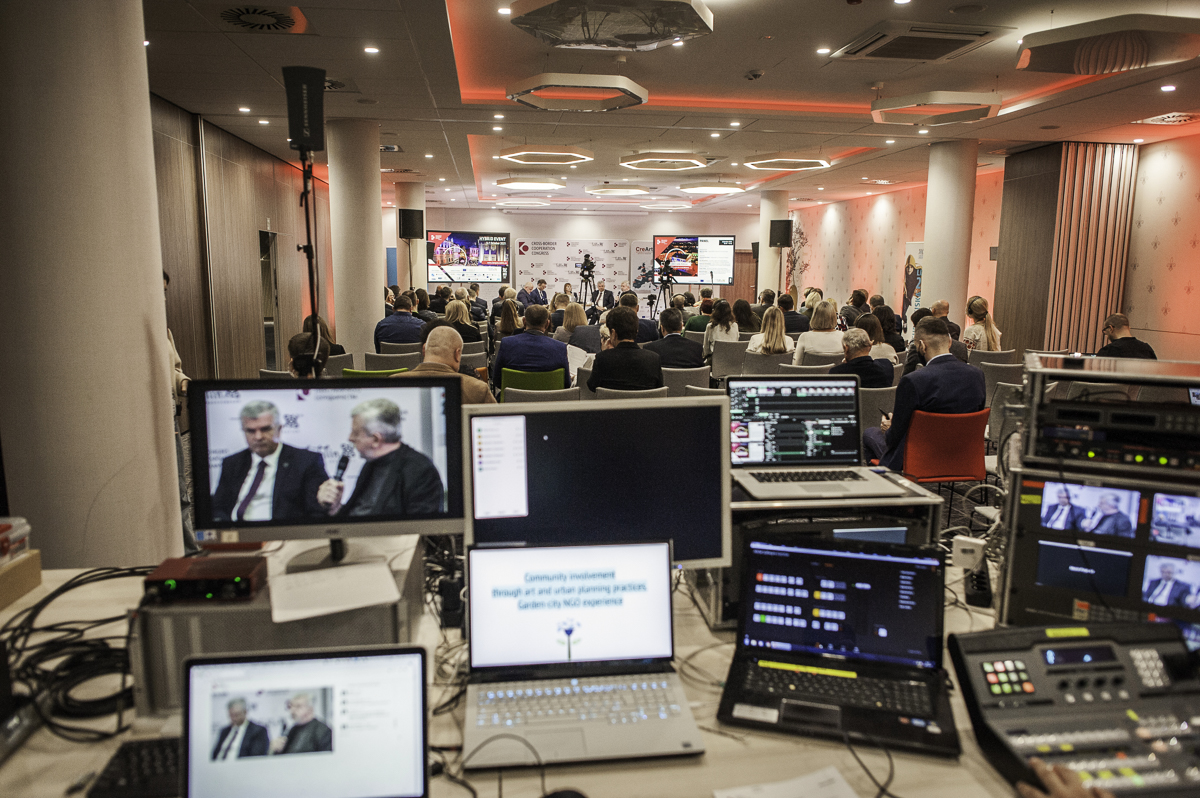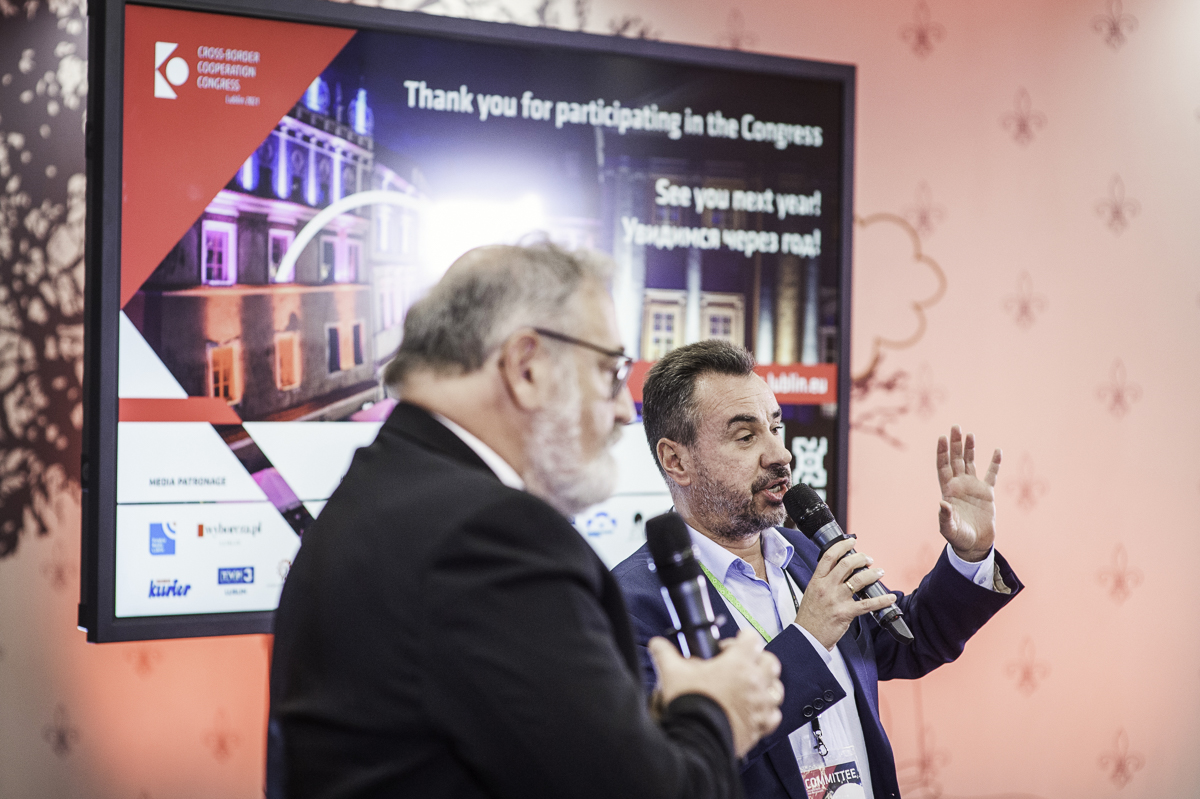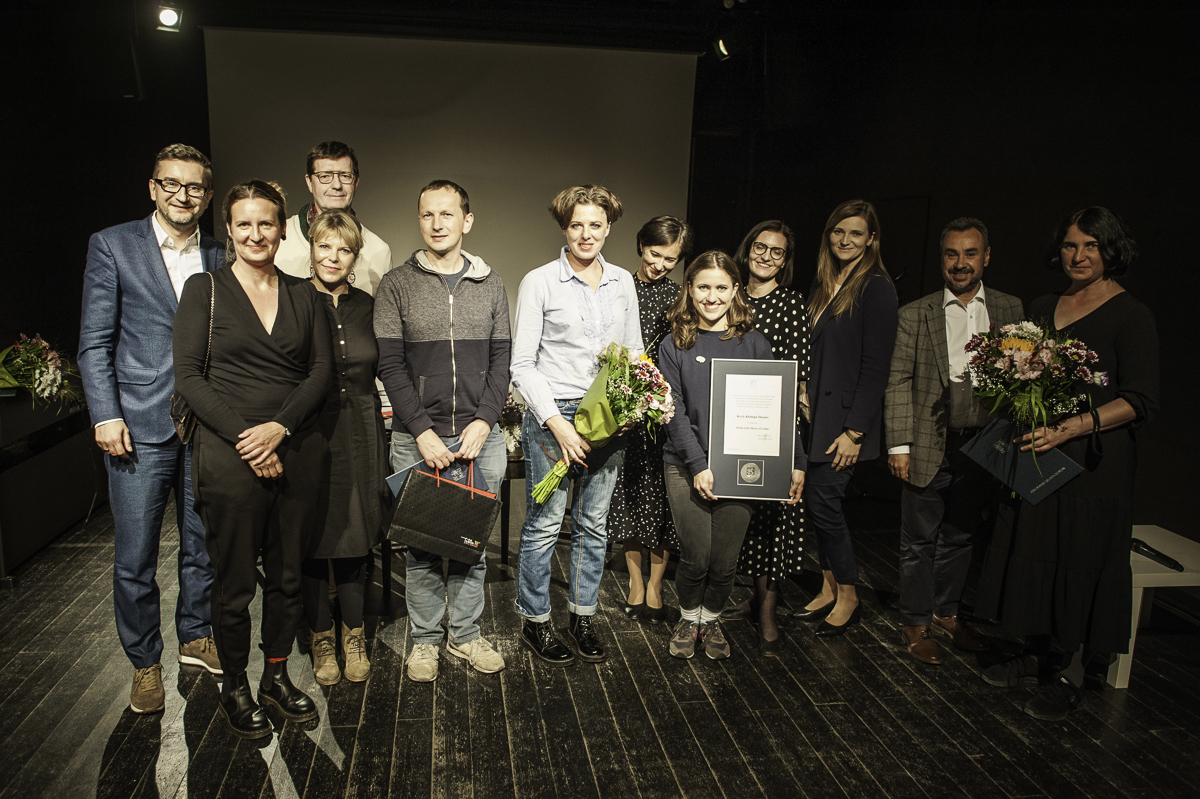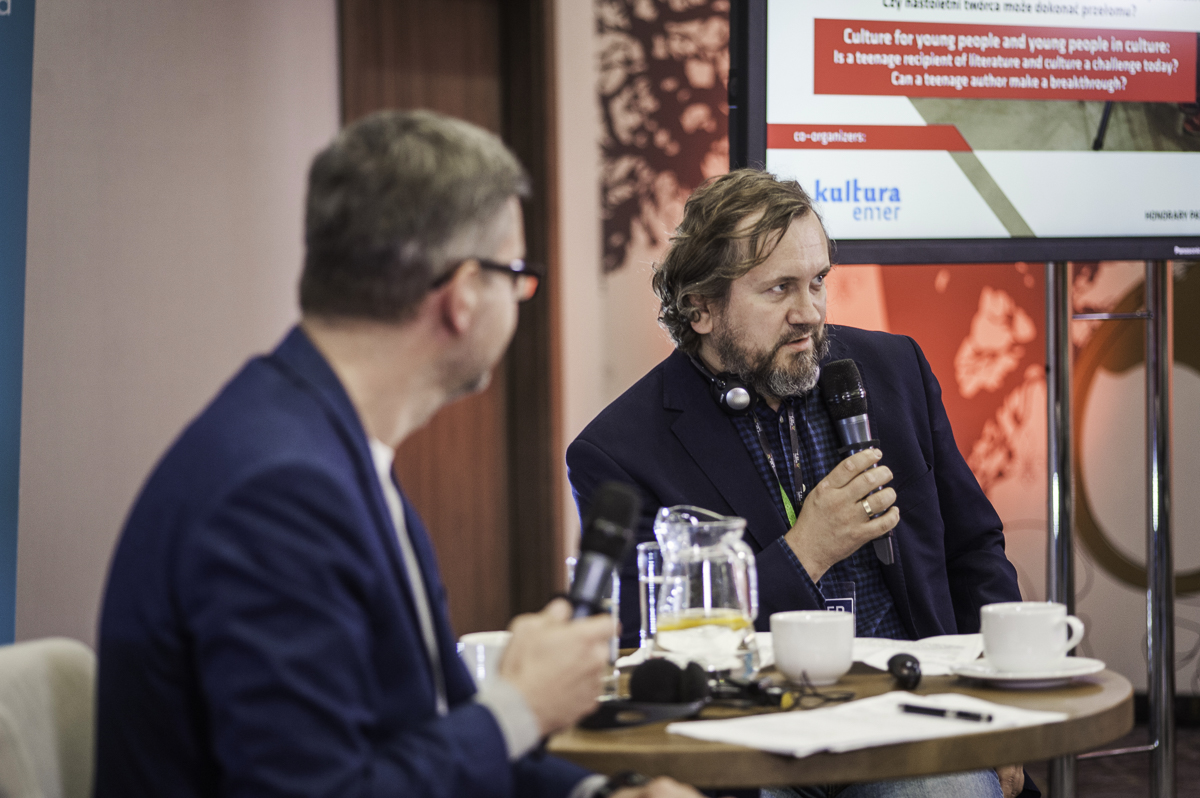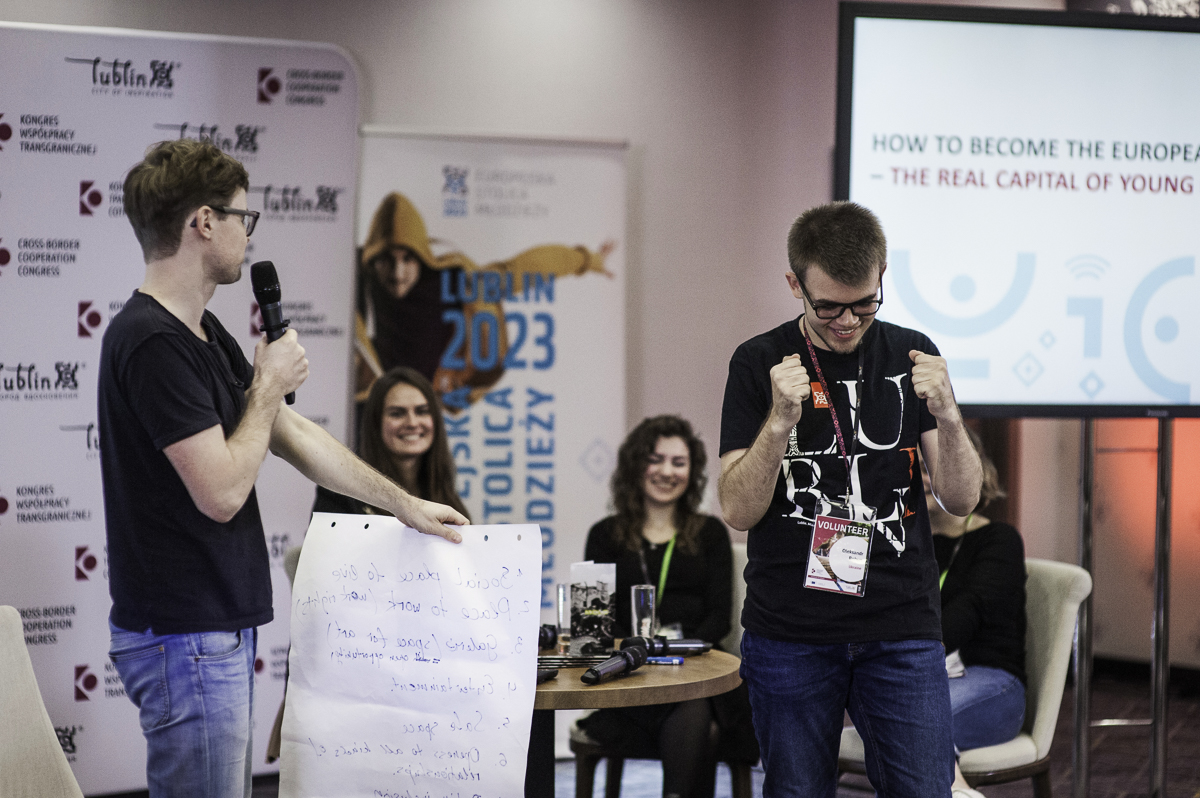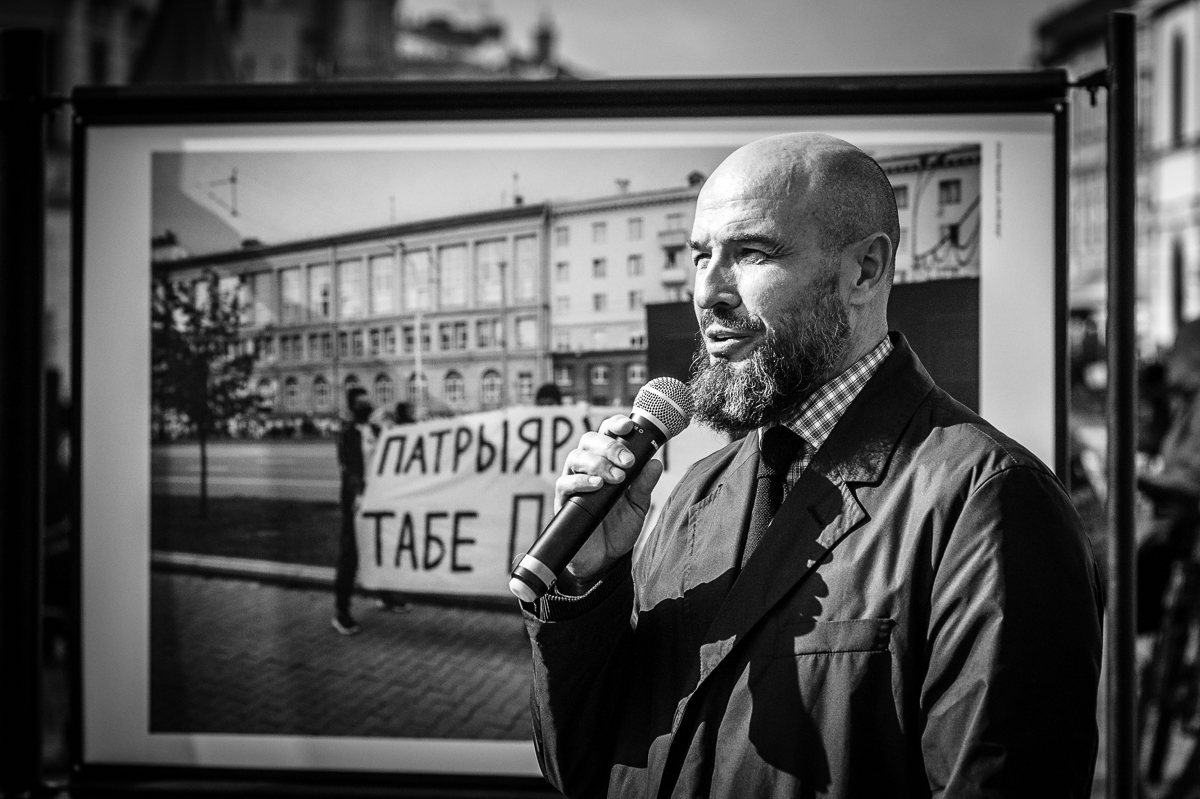 This jubilee edition of an annual meeting of Cross-border Cooperation practitioners from the EU and the Eastern Partnership (EaP) countries was held on 5–7 October for the first time ever in a hybrid format with participants in situ and on-line.
'City and Region 2030' was a central theme of this year's edition. The Congress was about cities and regions' future in respect of new development challenges to be faced in a wake of the pandemic.
There was a good number of panels, discussions and workshops with local government officials, experts, business and third sector people in attendance. Participants were afforded opportunity to learn about financial support under given grant programmes or to network with potential project partners at Grants' Fair and Partners' Forum. A study visit to Puławy Science-Technology Park was an excellent add-on to the Congress' agenda, just as 'Fuckup Night' — an evening get-together where business people share their stories of failure. The Congress was content-packed with cultural events. Belarusian culture was a special feature this year.
The opening panel attended by politicians and diplomats from Poland, Lithuania, Belarus and Ukraine focussed on a new format of international cooperation in the region – Lublin Triangle – against a background of today's geopolitics in the region with particular reference to Belarus.
At 'Green Cities' workshop, local governments and NGO experts from Poland, Georgia and Ukraine, shared their insights into challenges that local governments face when involving local communities in greenery planning and revitalisation.
As Lublin was selected European Youth Capital 2023, each day of the Congress included events related to youngsters. On the first day, a panel 'Youth participation: Best Practices of consulting young people and children in local government projects' opened aforementioned block. Experts from Sweden, the USA and Austria joined in on-line. The panel was moderated by Borys Martela, an expert from the Institute for Urban and Regional Development in Krakow.
Cross-border Cooperation (CBC) Programme Poland-Belarus-Ukraine, partnered and hosted the event (Grants' Fair and Partners' Forum) on the first day of the Congress. This meeting was a chance to learn about provisions of 2021–2027 Multiannual Financial Framework (MFF) and procedures for receiving subsidies. At Partners' Forum, many participants from 3 countries under the Programme were able to contact potential partners directly.
On the second day, Business dominated the Congress. It started with a workshop on start-ups development with incubation managers from Unicorn Hub (Poland) offering their input. This was followed by the main panel 'Innovative business inside innovative self-government' with Polish, Ukrainian and Spanish CEOs contributing to the matter. A visit to Puławy Science-Technology Park was extremely popular.
In the afternoon of that day, journalists and media representatives from Poland, Ukraine and Moldova, commented in an interesting way on the role and responsibility of the media in building communities.
International Visegrad Fund hosted Partners' Forum and Grants' Fair on the second day of the Congress. The fundamental principles of the Fund were presented by Mr Petr Mareš, Institution's Director.
'Culture for young people and young people in culture' was the second youth-oriented event during the Congress. Attendees from Poland, Lithuania, Ukraine and Belarus held a very interesting discussion about the changes in the ways young people use culture and digital media.
Day 2 was concluded with an 'evening of failures' — a meeting under popular Fuckup Night formula. Managers from Sollers Consulting, Bolt, and Eagle8 shared their experiences on how failure is an inherent part of doing business and how failure can be turned into success in the end.
The third day of the Congress began with a block on Culture. A talk between two eminent personalities — Professor Jerzy Hausner and Paweł Potoroczyn, was an intellectual feast and instructive lesson on today's challenges. They were presented during the first panel 'Economy as Culture'. A lecture by Professor Przemysław Czapliński titled 'Increasing doubt: the works of Stanisław Lem and Tadeusz Różewicz. Intention', complemented the discussion. The event was concluded with a screening of a street art project 'Różewicz-Lem-Hartwig' created by Paweł Ryżka, Anna Bakiera and Cezary Hunkiewicz. It documented how a mural devoted to these outstanding figures in Polish culture was painted in Lublin.
'Towards European Youth Capital', was a workshop to exchange best cooperation practices with young people, youth organisations, and local authorities. Insights came from respective youth capitals: Klaipėda (EYC 2021), Tirana (EYC 2022), Lublin (EYC 2023), and Lviv (EYC 2024 finalist).
Participants of 'Culture. Technology. Accessibility' workshop talked about increasing culture accessibility at the local seminar of CreArt 2021 — Network of Cities for Artistic Creation.
Agenda was concluded with a panel on women's role in foreign policy. A report by Małgorzata Kopka-Piątek and Iwona Reichardt entitled 'Will Women Save the World' prompted this discussion. Katarzyna Pełczyńska-Nałęcz also attended the panel besides report's authors.
Lublin in solidarity with Belarus! — this was the motto for the artistic part of Cross-border Cooperation Congress Lublin 2021.
Due to the present situation in our eastern neighbour, this year's cultural events were devoted to present and support independent Belarusian culture and artists. On 4 October (the evening before Congress' opening) there was a unique concert of Belarusian music in a tightly packed concert hall in the Workshops of Culture in Lublin — note that the hall was filled observing sanitary regime. The concert featured well-known Belarusian artists, who were forced to flee their homeland and carry on with their careers in Poland: Siarhej Douhuszau, Alexej Varsoba, Andrej Jewdokimow (Isna Trio), Yegor Zabelov, Ana Zhdanova, Ksenija Łukjanienka and Artsem Łukjanienka (Naviband).
Touching photos were presented in 'The REM sleep' exhibition by Belarusian photographer Zmicer Waynowski. During the exhibition's opening on Nov. 5th, on display at Łokietka Square (in front of Lublin's Town Hall), the author couldn't hide his emotions when talking about his photographed friends, who were sentenced to long imprisonments for protesting against authoritarian regime.
A great deal of positive emotions was delivered by Kryly Khalopa theatre through its spectacle 'Frau mit automat' — a story about oppressive towards women social system, regardless of the time or political situation. A discussion followed the performance, inspired by the 20th anniversary of the theatre. The Theatre and  Actors were honoured with the Medal of the Mayor of the City of Lublin.
The congress was supported by a group of volunteers from Ukraine and Poland, as part  of the project 'INTERCULTURE 5S: International volunteering for solidarity in the field of city development'.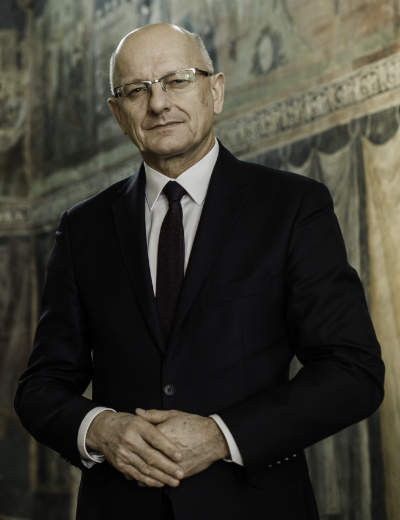 Ladies and Gentlemen,
In 2011, Lublin hosted practitioners of the cross-border cooperation from the EU and the Eastern Partnership countries for the first time ever. Since then, Lublin has become a place to hold meaningful discussions and debates on the key issues and challenges faced by local communities across Europe. This year's 10th edition will be held in a hybrid form.
City and Region 2030 is going to be at the centre of interest during this jubilee Congress. The choice of a subject is not random. It results from a deep reflection that it is necessary to discuss, from a more comprehensive point of view (with extended time/territory perspective), how local communities can subsequently grow in the wake of a pandemic – which accelerated social and civilization changes and posed additional challenges for the cities and regions to recover from.
We selected three key issues to centre our discussions during the Congress. Firstly, city space, with particular stress on 'green transformation', which is instrumental to the development of urban spaces. We will also look into social leaders and public entities' role in shaping green transformation. Secondly, self-government's perspective in fostering modern, innovative and socially-responsible entrepreneurship. Finally, as a third topic, further development of a creative sector, development of media, artists and cultural institutions in particular, seen as important elements in the local democracy.
Since Lublin has won the European Youth Capital in 2023, we will also debate initiatives and local polices tailored for, and from children, and young people's perspective.
On top of talks between prominent personalities – something that Congress is known for – participants may avail of study visits and industry meetings run by experts, self-government officials, NGOs leaders and entrepreneurs. As always, the Congress will be accompanied by a good number of co-created with Lublin institutions cultural events.
You are most welcome to take part in the Cross-Border Cooperation Congress Lublin 2021. I believe that Lublin will become a meeting place of the cross-border cooperation practitioners from the EU and the Eastern Partnership countries, either in person or online, for those few days in autumn.
Krzysztof Żuk, PhD
Mayor of Lublin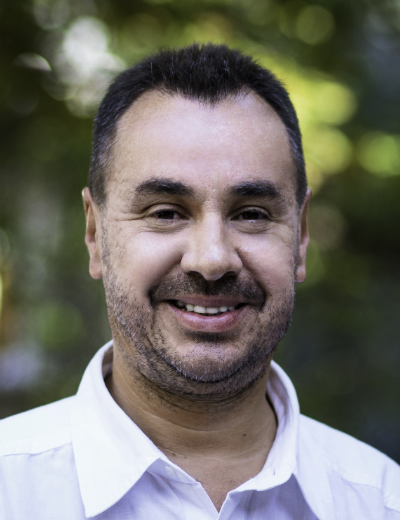 Ladies and Gentlemen,
This jubilee Congress will have a hybrid character. Following years of excellent, face-to-face meetings in Lublin and – which makes all of us very proud – a successful last year's event, held 100 per cent online, this year we have decided to go ahead with a mixed model. You are cordially invited to Lublin in person (should the epidemiological situation allow), but we also facilitate remote access to on-site sessions for all interested parties. Some things stay the same though.
Congress is – as it has been for years – still about discussions and workshops between self-government activists, experts and society leaders on key development factors for cities and regions in the next decade. We want to focus on 3 areas in 2021: participatory planning of green urban spaces; facilitating conditions for the businesses to prosper; and functioning of local democracy, media and culture in the wake of the pandemic. Since we look far and wide (2030 is our horizon), we also (or maybe above all) need to see into the future, through the eyes of those, who will be deciding on the shape of our local governments in 10 years' time — the youth. Young people are often overlooked or excluded from conventional consultation mechanisms.
You are most welcome to join us. Save the date in your schedules now: 5–7 October 2021.
Paweł Prokop
Organisation and Programming Committee Chairman, CBCC