Date
Oct 09 2023
Expired!
WORKSHOPS
How to create youth-friendly cities? We are shaping up the future [part II]
Workshops for Youth
The number of places is limited!
Introduction: Aleksandra Kulik, Agata Cholewa
Coaching team members:
inclusion and integration: Dawid Reja
Polish-speaking group: Darek Figura i Grzesiek Olifirowicz
English-speaking group: Ben Holland
Ukrainian-speaking group: [tbc]
Workshops for young people aimed to develop recommendations of youth-friendly cities. It will be a chance to define and outline the dreams and needs of youth.
Goal: inclusion, development and introduction of various approaches and joined-up discussion on youth-friendly cities – structured dialogue with young people on policy-making process, forward-thinking initiatives, urban agendas to attract and keep young people, develop progressively responding to their needs, cooperating both regionally and globally.
---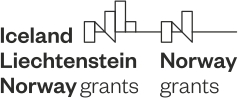 The action is organised under the Bilateral Initiative "Youth for the City, City for Youth – projects and initiatives involving and including local communities" supported by Iceland, Liechtenstein and Norway, through the EEA and Norway Grants 2014-2021.
The workshop will be conducted in 3 language groups: PL, EN and UA